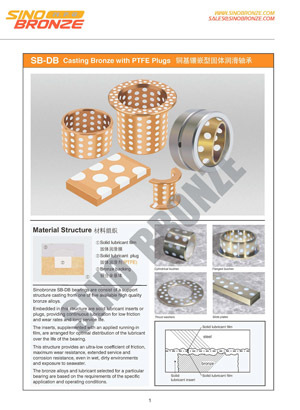 SB-DB series
Material Specs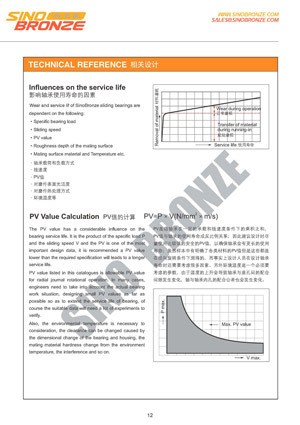 SB-DB Series
Technical Reference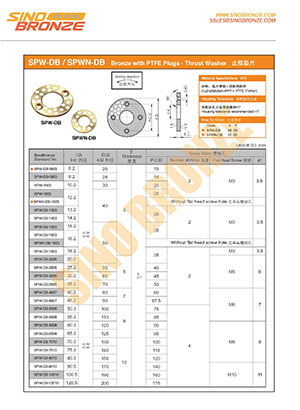 SPW-DB & SPWN-DB
OIlless Thrust Washer
SPW-DB & SPWN-DB thrust washers, bronze with PTFE plugs (SL4)

SB-DB bronze embedded sliding bearing is made of high strength casting bronze, with PTFE solid
lubricant embedded in holes on working surface of bearings, then have fine machining on CNC.

The bearing combines the advantages of copper alloy and non-metallic friction-reduction material, it has
better corrosion resistance performance, so it suits for application in the field of water conservancy machinery.
---
Structures



① Bronze backing
② Solid lubricant plug (PTFE)
③ Solid lubricant film
---
Typical Applications

SB-DB products are suit for working conditions of heavy load and slow speed with water lubrication, e.g. hinge of sluice gate, rock arm of port machinery, submersible pump etc.
---
SPW-DB & SPWN-DB thrust washers, bronze with PTFE plugs (SL4) --- Metric Sizes