SB-BM Material Specifications





Copper coating + Metal backing + Sintered bronze powder with PTFE+ graphites



SB-BM comprises a metal shell backed with sintered copper alloy which is uniformly dispersed with graphite
and PTFE solid lubricants. The machined layer can not be exceeding the sintered layer thickness.

SB-BM material is very similar with

BM

materials.
---
Features
1. Suitable for hostile environments and high loads and where lubrication is difficult;
2. Suitable for rotary, oscillating and linear movements;
3. Suitable for micro-range movements;
4. No electrostatic charging;
5. Has low coefficient of friction without stick-slip effects;
6. Maintenance free operation.
---
Structures

1. Sinter bronze powder with PTFE+graphite: good wear resistance with lower friction and excellent load
carrying capacity. The material could be machined after fitting to get precision tolerance. CLI also can supply
the bearings with PTFE or graphite sprayed layer on the work surface to get much lower start friction.
2. Metal backing: provides exceptionally high load carryingcapacityand
3. Copper plating: thickness 0.002mm provides good corrosion resistance.
---
SB-BM Materials & Technical Data


---
SB-BM bearing surface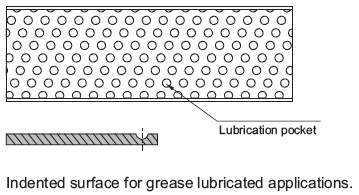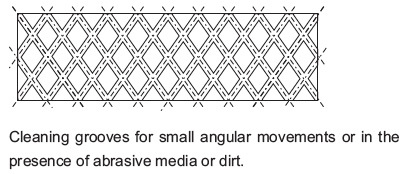 ---
Types for SB-BM bearings' Grooves and Indents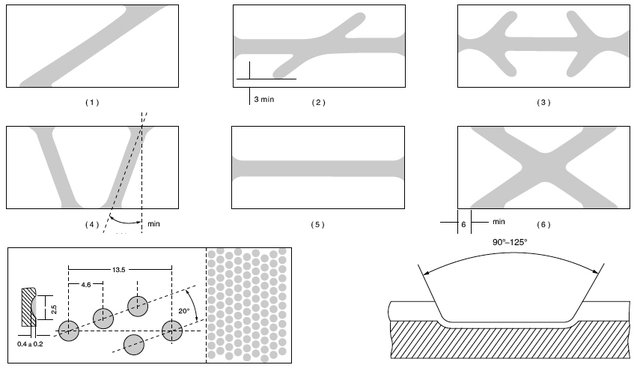 ---
Lock Types for SB-BM Bearinggs



---
Typical Applications
SB-BM has been widely used in water turbines, vane controls, injection moulding machinery, packing machines, construction equipment,
tire moulds, paper production machinery, furnace expansion plates, automotive transmission, heavy lifting chain linkage, food production
equipment etc.
---
Other Standard Wrapped Bimetal Bushing Shapes